Down In The Boondocks
From DM Live - the Depeche Mode live encyclopedia for the masses
Jump to navigation
Jump to search
Notes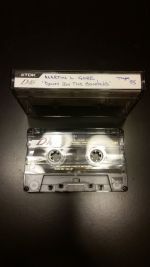 Martin Gore covered this song for his first Counterfeit e.p. but it did not make the album. As co-producer Rico Conning recalls on his blog:[1]
Martin's nifty guitar playing was a major revelation. He'd often turn away from the cranky computer, pick up his acoustic and launch into an Everly Brothers song, or even John Denver, and I'd happily join in on harmony. I managed to record one of these jams (without my harmonies), the old Billy Joe Royal classic Down In The Boondocks (written by Joe South). We thought this was great until Fletch came down for a visit and opined "sounds like bleedin' Dave Edmunds", so that killed that one. Somehow though it has found its way onto YouTube.
Michael Lyons, Andrew Fletcher's brother-in-law, stated on the Home forum[2]:
"This track was fully completed as part of the project but Martin was unable to obtain the relevant permission for releasing it as part of counterfeit." "[This track was] originally recorded and included on the very early Mute studio tapes."
The version below is sourced from a second generation tape (see right photo), and is likely the best you will hear.
A lossless copy of this track can be downloaded at Demos & Studio Outtakes/Download.
Dates where Down In The Boondocks was played
Down In The Boondocks has never been played live.
References