2013-09-29 STAPLES Center, Los Angeles, CA, USA
From DM Live - the Depeche Mode live encyclopedia for the masses
Jump to navigation
Jump to search
Notes
At the beginning of Just Can't Get Enough, something goes wrong and Dave orders everyone to stop, before starting over. You can watch a clip of it here. According to Billboard, the total attendance of this concert and the two other concerts at Staples Center was 43,957 people and the total gross sale was $4,255,118.
Crystal Castles was the support act.
Set list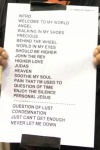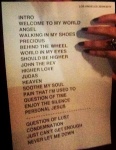 Intro
Higher Love (*)
Judas (*)
Condemnation (*)
Set list info obtained from the Home forum.