4'33"
From DM Live - the Depeche Mode live encyclopedia for the masses
Jump to navigation
Jump to search
4'33" is a cover by Depeche Mode of the musical score by John Cage that was recorded backstage during the final night of the Global Spirit Tour. The composition is unique in that it requires the performer to not play their instruments for the titular duration of the track.
Notes
In 2019, Mute Records announced STUMM433, a special release in the MUTE 4.0 (1978 > TOMORROW) series. The release is a box set featuring covers of the contemporary music composition 4'33" by John Cage, a musical score which instructs its performers not to play their instruments for the duration of the piece (hence its title, which is generally four minutes and thirty-three seconds). Depeche Mode were among the dozens of Mute artists to contribute to the project.
STUMM433 announcement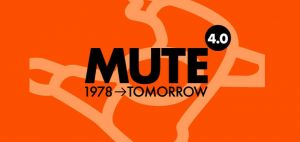 Mute's original announcement:
"Wherever we are, what we hear is mostly noise" – John Cage
We are delighted to announce our latest release in the MUTE 4.0 (1978 > TOMORROW) series: STUMM433, a box set collating an unprecedented selection of Mute artists past, present and future, out in May 2019.
From The Normal, the artist that started Mute Records, to the label's newest signing, K Á R Y Y N, STUMM433 will feature a huge array – over 50 – of Mute artists including Depeche Mode, Yann Tiersen, Liars, Silicon Teens, Irmin Schmidt and many more, all presenting their own interpretation of one piece of music: John Cage's game-changing composition, 4'33".
4'33" is among the most important of all contemporary music compositions. Composed and premiered in 1952, 4'33" is a piece for any instrument or combination of instruments. The score instructs the performer or performers not to play their instrument for the duration of the piece (generally four minutes and 33 seconds). As challenging and thought-provoking now as it was when it was premiered, 4'33" completely changed popular thinking on silence, sound, composition and listening.
Each artist has created a visual to accompany their performance of 4'33" and the box set launches with a video from Laibach.
Profits from the release of STUMM433 will be split between the British Tinnitus Association and Music Minds Matter charities to honour Inspiral Carpets' founding member Craig Gill who suffered from anxiety and depression as a result of his tinnitus in the years up to his untimely death. The box set will be released in May 2019 with more details being shared over the coming months.