1984-11-30 St. Jacobs Sporthalle, Basel, Switzerland/Source 3
From DM Live - the Depeche Mode live encyclopedia for the masses
Jump to navigation
Jump to search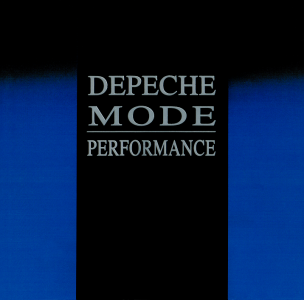 Notes
A good sounding FM broadcast. This is a speed-corrected rip from the 2x silver CD bootleg Performance, which is sourced from at least two tapes of the original Swiss DRS3 radio broadcast to yield a mostly complete recording. It is missing the intro but is otherwise complete. It has poor dynamic range and may sound rather muffled, likely because of the "NoNOISE" noise-reduction system by Sonic Solutions, USA" used. There are spoken "DRS3" watermarks throughout the broadcast. High-resolution and cleaned-up scans of all of the artwork are also included in the torrent and are available below as well.
If burning the recording to 2xCD-R, the split is between Ice Machine and Lie To Me - in other words, CD2 will start with Lie To Me.
A pre-FM recording from this concert can be found at Source 1.
An excellent sounding master cassette FM broadcast recording is available at Source 2.
Many thanks to Ryan Mayer (RIP) for giving me this bootleg.
Listen
You can listen to this entire recording below.
Track list
Artwork
Lineage
Performance 2xCD bootleg (The Swingin' Pig label – catalog number TSP-CD-090-2) -> Exact Audio Copy v1.0 beta 3 (optimal settings) -> speed corrected in Audacity -> FLAC level 8 16-bit 44.1khz
Download