2013-11-27 O2 World, Berlin, Germany
From DM Live - the Depeche Mode live encyclopedia for the masses
Jump to navigation
Jump to search
Notes
This concert and the one the previous night at the same venue were filmed for the DVD 'Live In Berlin'. Soothe My Soul and Goodbye were played as well. According to Billboard, the total attendance of both concerts was 28,332 people and the total gross sale was $2,455,660.
Nadine Shah was the support act.
Set list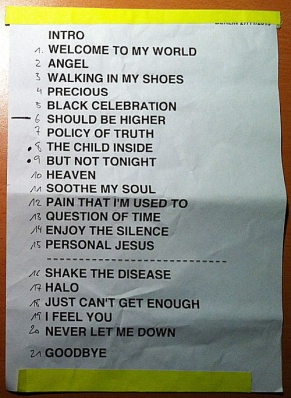 Intro
The Child Inside (*)
But Not Tonight (*)
Dave Talking
Set list info obtained from the Home forum.
Ticket scan