1990-08-04 Dodgers Stadium, Los Angeles, CA, USA/Source 1
From DM Live - the Depeche Mode live encyclopedia for the masses
Jump to navigation
Jump to search
Notes
A very good soundboard recording. The only flaws are a few small cutouts during the beginning of Stripped.
This audio is sourced from the NTSC VHS tape recorded by the Dodgers Stadium crew (generation and transfer details unknown) and is a recording of the projection screen, so the audio is an unmixed soundboard feed. You can watch 90 second clips of every song from the concert on depechemode.com here.
The last five tracks (Personal Jesus and forward) are sourced from the lossy soundboard from 1990-07-21 Shoreline Amphitheatre, Mountainview, San Francisco, CA, USA.
Since the recording is culminated from two different dates, I deem this an incomplete recording since it is not entirely from the 1990-08-04 Los Angeles concert. However, the actual concert recording is complete and is missing no music.
Listen
You can listen to this entire recording below.
Track list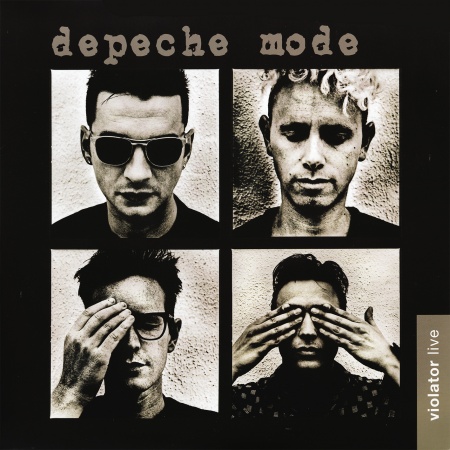 Lineage
Mint vinyl (3xLP "Violator Live" bootleg) -> Technics SL-1210MK2 turntable -> Audio Technica AT440MLa cartridge -> Musical Fidelity V-LPS phono stage -> ASUS Xonar Essence STX sound card -> Sound Forge Audio Studio 10.0, manual click removal -> FLAC level 8 (24-bit 96khz) -> FLAC 16-bit 44.1khz using FLAC 1.3.0 64-bit (level 8 compression) and foobar2000 v1.3.7 with its Resampler (SoX) component v0.8.3 (best quality)
Transfer: asdfvl
Front artwork scan: thezabs
High resolution artwork scans included
Download