2009-10-15 Club Hipico, Santiago, Chile
From DM Live - the Depeche Mode live encyclopedia for the masses
Jump to navigation
Jump to search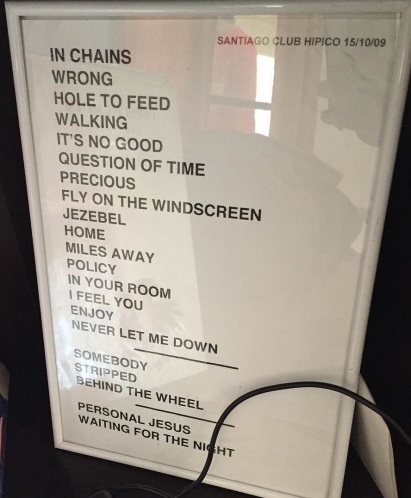 Notes
This concert was added to the tour dates list on April 29th 2009. According to Billboard, the attendance was 40,280 out of 43,500 people and they grossed $2,506,375.
Here is the diary entry for Depeche Mode's official tour blog:
The Club Hipico in Santiago, Chile could not have been a more perfect venue. Over 30,000 fans packed the house to greet the Mode with an energetic welcome. Check out the photos for a better peek - they speak for themselves.

All photos: Sebastian Wilson Leon

author: MM
There was no support act.
According to a 2008 tour list uploaded by PeterToo, this concert was initially planned to take place on 2009-10-20.
Video
Set list
Set list info obtained from the Home forum.
Sources
Source 1 is a decent audience recording.