2017-06-18 Letzigrund Stadion, Zurich, Switzerland
From DM Live - the Depeche Mode live encyclopedia for the masses
Jump to navigation
Jump to search
Notes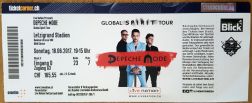 According to Billboard, the attendance was 29,575 people and the gross sale was $3,267,648.
At the end of Everything Counts, during the extended singalong, the band had trouble playing in tune, and Dave, who was conducting the crowd from the catwalk, said "I couldn't keep time with that either. What's happening up there [on stage]? Get it together, boys!"
Support act: Algiers.
Video
Set list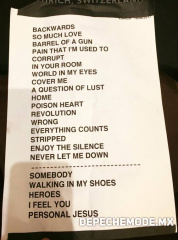 Set list info obtained from the Home forum.